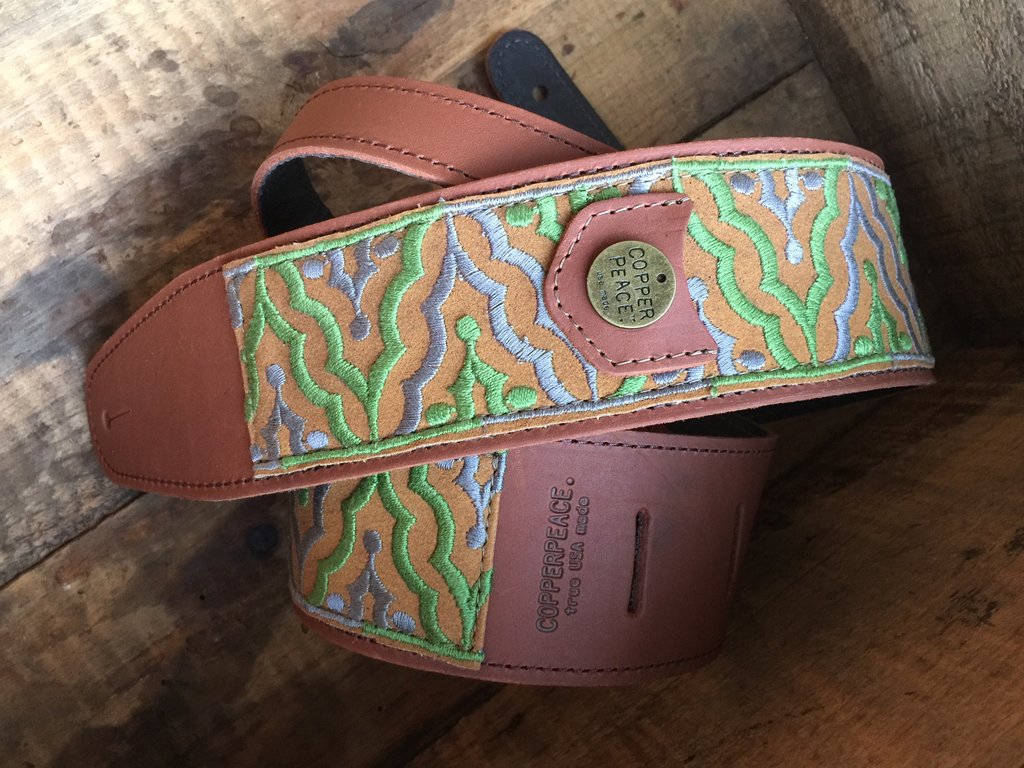 SHOP
sale
Boho Deco Guitar Strap
FREE SHIPPING WITHIN THE U.S.A
"So we beat on, boats against the current, borne back ceaselessly into the past."
'Boho Deco' Benefits Include:
Adjustable from 37"-56"

Unique vintage embroidery

Smooth garment leather lining for easy movement on shoulder

Extra Comfort 2.5" width

Signature Copperpeace 'Pick Pocket' & Medallion
The unique nature of this leather means that no two straps are exactly the same. Leather may show variation in shade, texture and markings. This is the beauty of the baseball glove leather.
❂ Handmade in the USA ❂